Increase visibility, savings, and security
Know where your vehicles are and how they're being used by linking your BusinessPro card to your GPS tracking software.
With BusinessPro, you can take advantage of the WEX Telematics GPS system to track vehicle location, speed, fuel use, driver performance and more.
A card that helps you track your fleet? That's efficient.
Track Your Fleet in Real-Time with GPS Mapping
Track your vehicles or fleet on interactive 2D, 3D, or satellite maps. Use Live Traffic data to route drivers around congestion—completing more jobs per day and pleasing more customers. Easily scan your fleet's position with color-coded vehicle driving trails.
Increased fleet productivity
Sharpen your decisions with real-time details about vehicle operating conditions, driver activities, and performance. Raise productivity and greatly reduce fuel and maintenance costs with intelligent fleet reporting and data capture.
Drivers navigate faster with landmarks
Dispatchers can help drivers stay on track by placing references to local landmarks in route directions and inserting custom landmarks in any map—to be viewed on screen or in reports.
Keep vehicles in bounds with Geofences
Create custom regions on your map and monitor fleet activity within them. Tell when vehicles enter or leave areas, and the time they spend in those areas. Know when vehicles are on track and when they're in "no-go" areas such as employee homes, bars, or other non-work areas.
No more being blindsided
Stay on top of fleet developments 24/7 through easy-to-scan reports and automatic alerts. Quickly review alerts and take action—or rest assured that our system will flag the event for later. Customize reports to fit your management, analysis, or operational needs.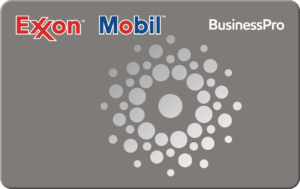 ExxonMobil BusinessPro
Take control of your fuel spending with the smartest fleet card for your business. Let's Talk
Ready to apply? Have questions? We're here to help.